HARMONIZING HEARTS AT ROY THOMSON HALL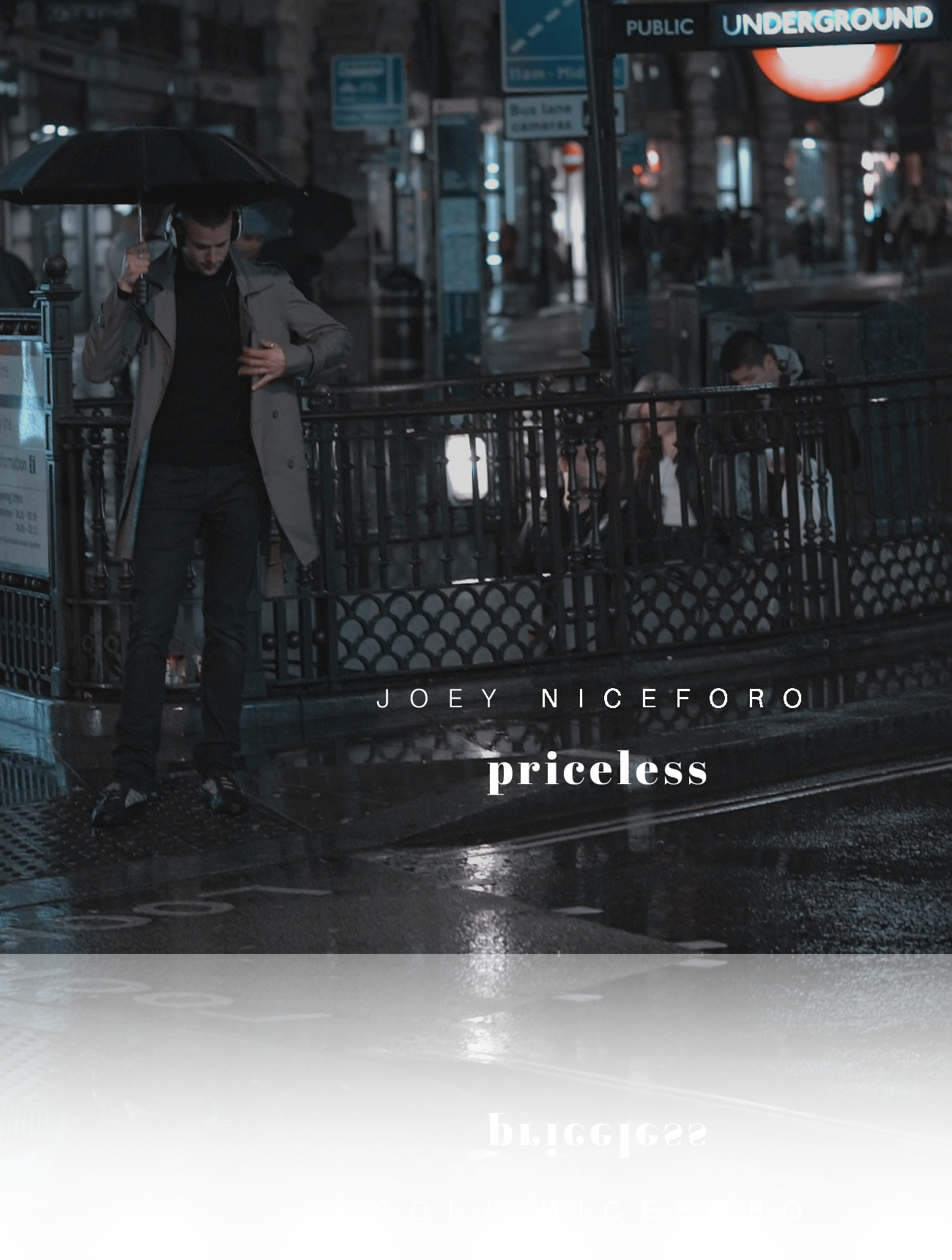 Priceless is the new full-lenth studio from Canadian Recording Artist Joey Niceforo.  
Priceless, which he recorded at Abbey Road Studios in London, England, includes backup with a full orchestra, and a renowned production team, including Juno winner Sam Reid (Glass Tiger), Grammy winners Steve Sidwell (Beautiful: The Carole King Musical), John Jones (Celine Dion), and the late Steve Price (Adele and Sam Smith).
Priceless features song selections chosen by Niceforo for their powerful lyrics and beautiful sentiments. The album includes tracks by artists such as Abba, Tom Waits and Sir Elton John, to name a few, with each song deconstructed then arranged into beautiful and complex orchestrations. The reimagined songs were produced and recorded with a full orchestra, bringing to life an accessible, yet well-composed style of music Niceforo has coined 'New Classic'.
| | | |
| --- | --- | --- |
| September 8th 2019 | Special Guest to Vivace Music Group | Vancouver, BC |
| September 28th 2019 | Xiao Ping Chorus Concert | Toronto, Ontario |
| October 19th 2019 | Private Event | Sudbury, Ontario |
| November 30th 2019 | Private Event | Sudbury, Ontario |
| January 13, 2020 | Event | St. John, BC |
| January 15, 2020 | Event | Quesnel, BC |
| January 16, 2020 | Event | Burns Lake, BC |
| January 17, 2020 | Event | Kitimat, BC |
| January 18, 2020 | Event | Prince Rupert, BC |
SEE ALL TOUR DATES